What our customers are saying...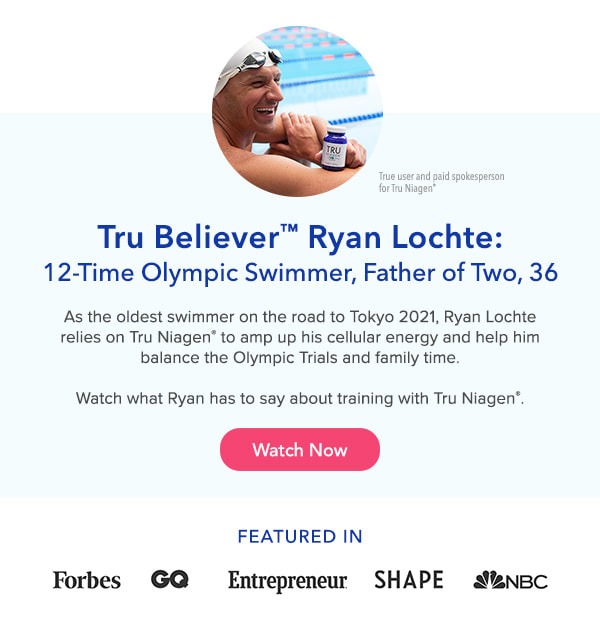 "I am a scientist and am naturally skeptical of most supplements, which have little evidence to back up their claims. Niagen is the opposite—over the past few years, there has been a parade of high-profile studies in top scientific journals demonstrating that supplementation with nicotinamide riboside (NR; a.k.a. niagen) is hugely beneficial for cells. "NR is a precursor for NAD+, which is an ancient molecule that has been conserved by evolution and is required for essential cellular activities such as mitochondrial biogenesis / function. NAD+ levels decline with age, and so do mitochondrial biogenesis. "I am 43 years old and have been taking Niagen for ~2 yrs. I feel better than I have in a while. I attribute this to Niagen and recommend it to anyone in middle age or beyond."
"I have been taking this product for about a year and a half, and I have to say it has given my quality of life a big boost! No more 3pm energy loss. I really love this stuff...what a difference it makes for me."
​"The wife and I both take Tru Niagen now. We have more energy and actually look forward to being active daily. I will be 70 this year and she is not far behind. Beside the extra energy. We've also noticed that we are getting up earlier. Only needing about 7 hours of sleep. There may be more benefits to using Niagen like when you have more energy, your attitude improves which leads to other subtle changes." —Greg C.